Home Page
Webspaces CMS
is our in house Content Management System, its open source, minimalist in design and pretty quick to get going. After several years in active development version 9 of the CMS has recently been completed.
Web Development
Webspaces mainstay is custom web applications for both in-house business logic as well as e-commerce, including content managment systems and html/javascript from design comp. Specialising in opensource, php/mysql, also postgres/postgis. However we are not taking any new clients at this time.
Email: info@webspacesblablabla.net.nz
Phone: 027 3165697
Linux Server Articles
There's many uses that low power linux servers can be employed ranging from intranet services like small office daily backups for client workstations, smb dropbox file system, content managment systems and forums, email servers, list servers, calendaring, email reminders, NAT routing gateway appliances, net access control and traffic accounting, and even car computers. Of course theres the perennial web development prototyping as well. Hence we've spent a bit of time developing both hardware and software to these ends.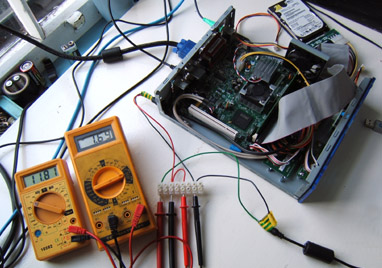 2007 Dual core atom prototype,19W at idle. This can now be reduced to almost 10W.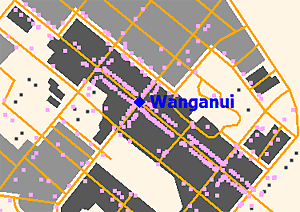 NZ towncenters location project
GIS Articles
After a recent crash course in geographic information technology, we have made some introductory level notes available relating to both server side and desktop applications.